Read Time:
3 Minute, 23 Second
A year and a half after the Jordyn Woods and Tristan Thompson scandal sent shockwaves throughout pop culture, the model is opening up about the fallout that occurred afterward and how she felt like it was her against the world.
"I remember just sitting in a very dark place. I had my family to talk to, I had you to talk to, but I just felt like I had no one," Jordyn said in an interview with Natalie Manuel Lee. "You take everything you think you know for a whole decade, the people you think you know, the life you think you know, everything that you've grown up doing and take it all away from someone. I didn't even know how to feel."
Jordyn has long maintained that Tristan, Khloe Kardashian's boyfriend, kissed her at a party on February 2019, but she says she never returned the kiss. Nonetheless, she was essentially blackballed from the Kardashian inner circle and she was essentially forced to move out of longtime BFF Kylie Jenner's house.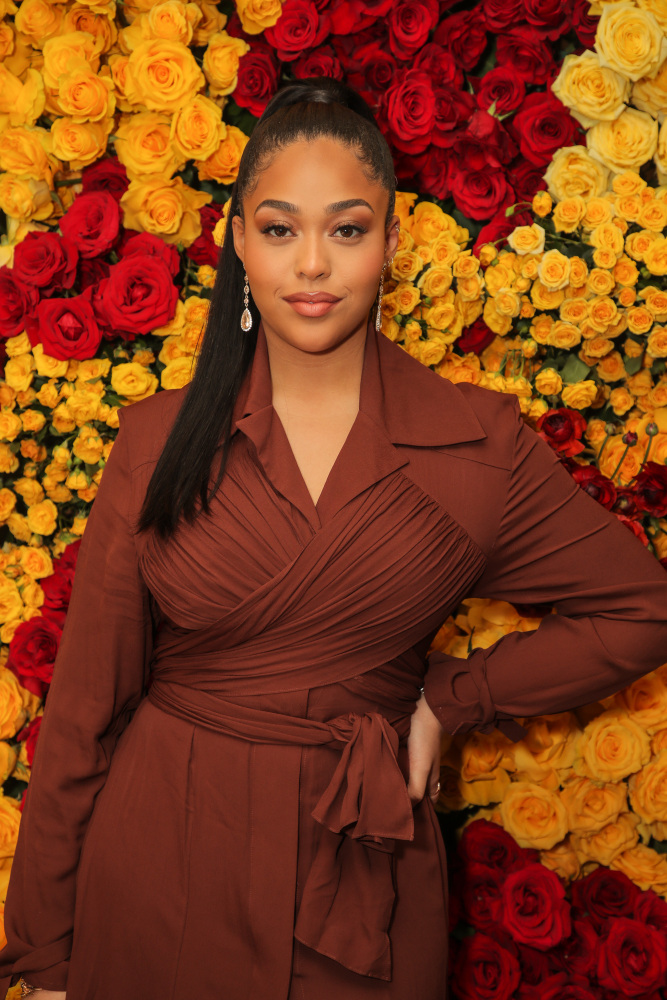 Chelsea Lauren/REX/Shutterstock
Amid the reports, many of them unkind to Jordyn, she said it wasn't difficult to avoid the rumors because she "deleted everything" off her phone.
"I wouldn't respond to anyone. I responded to about two people. I pushed people away that probably shouldn't have been pushed away but I just couldn't trust anyone. Everything in my life changed," she said, according to TooFab. "It's easy to make it seem like the world is against you and in that case in that moment, I did feel like everything was against me. The only thing I really had to lean on was my faith and my family. At some point in time, you're going to go through something that feels like your world is falling apart."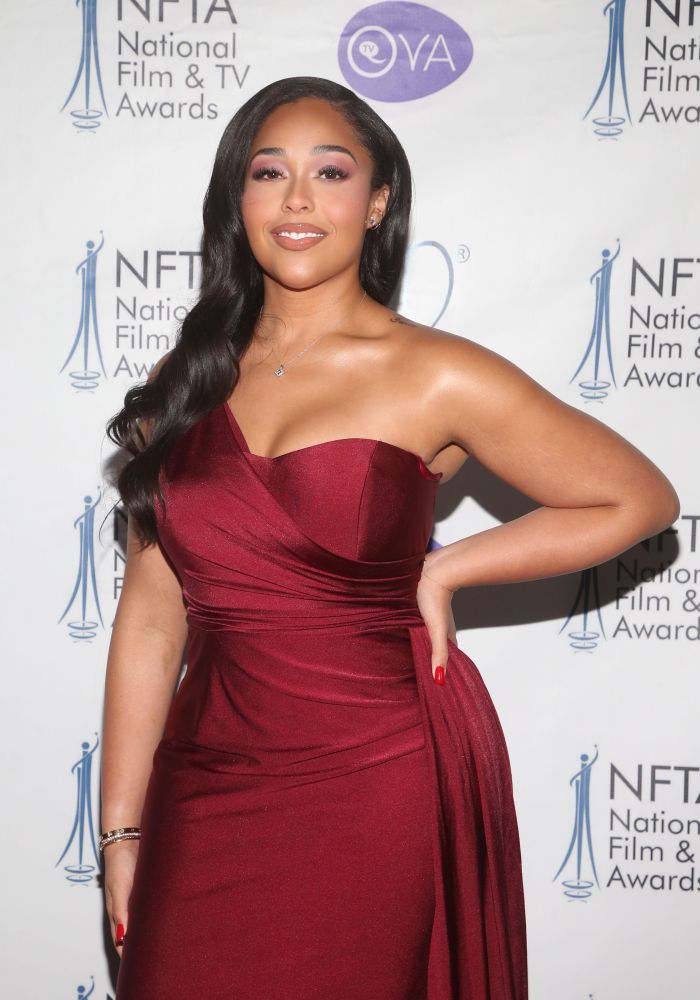 The situation — and the collapse of the world around her — forced her to look inward.
"Looking at the situation, 'Okay what did I do, what role did I play in this, how was I responsible, how can I be held accountable, how can I take responsibility for what happened?'" she said she asked herself at the time. "Things happen and that's what makes us human. But just acceptance and accountability and responsibility. I feel like people in this generation lack accountability and when you can't accept what you've done or you can't accept that, then you can't heal from it."
"It's easy to beat yourself up over things that you could have done differently," she continued. "You can't hold on to what you could have or should have done, you just have to accept what actually happened and then you can let it go. It might take you a month to let it go, it might take you a year to let it go but you have to start praying to be able to let it go."
Jordyn has since found happiness, as she's rumored to be dating NBA star Karl-Anthony Towns. However, she scandal was one of the more traumatic experiences of her life.
"A lot can happen in one year, a lot. A lot can happen in one day. A lot did happen to me in one day," she said. "Over months, and losing everything I thought I knew and gaining so much knowledge, you just can only be happy. The amount of strength I've gained in this year alone, nothing else could have shaped me to the person I am today."
When asked if she was happy that that scandal happened because of the strength gained, Jordyn said, "I'm not happy that people were hurt and people had to go through what they went through. It was a lot for everyone, my family, other families, friends and not in a million years have I had a negative intention to do anything bad to anyone that I love. I wouldn't say that I'm happy something like that happened, but I'm happy that I was able to become who I am today."