Read Time:
1 Minute, 38 Second
The Beautiful Poetry of Donald Trump by Rob Sears is the bestseller book which covers words, tweets, audio lines and all these presented in the form of poem which looks very interesting.
In the present time memes are one of the best source to entertain but if you want something in poem then Rob sears created this book which contains all the funny statements about the Donald Trump.
This book is made up of all the daft things he has said. There is a disbelief that he has really said these things but the source and occasions are well documented.
This book is very short and can be read in about an hour and if you go with audiobook then you can finish it in around 30 minutes!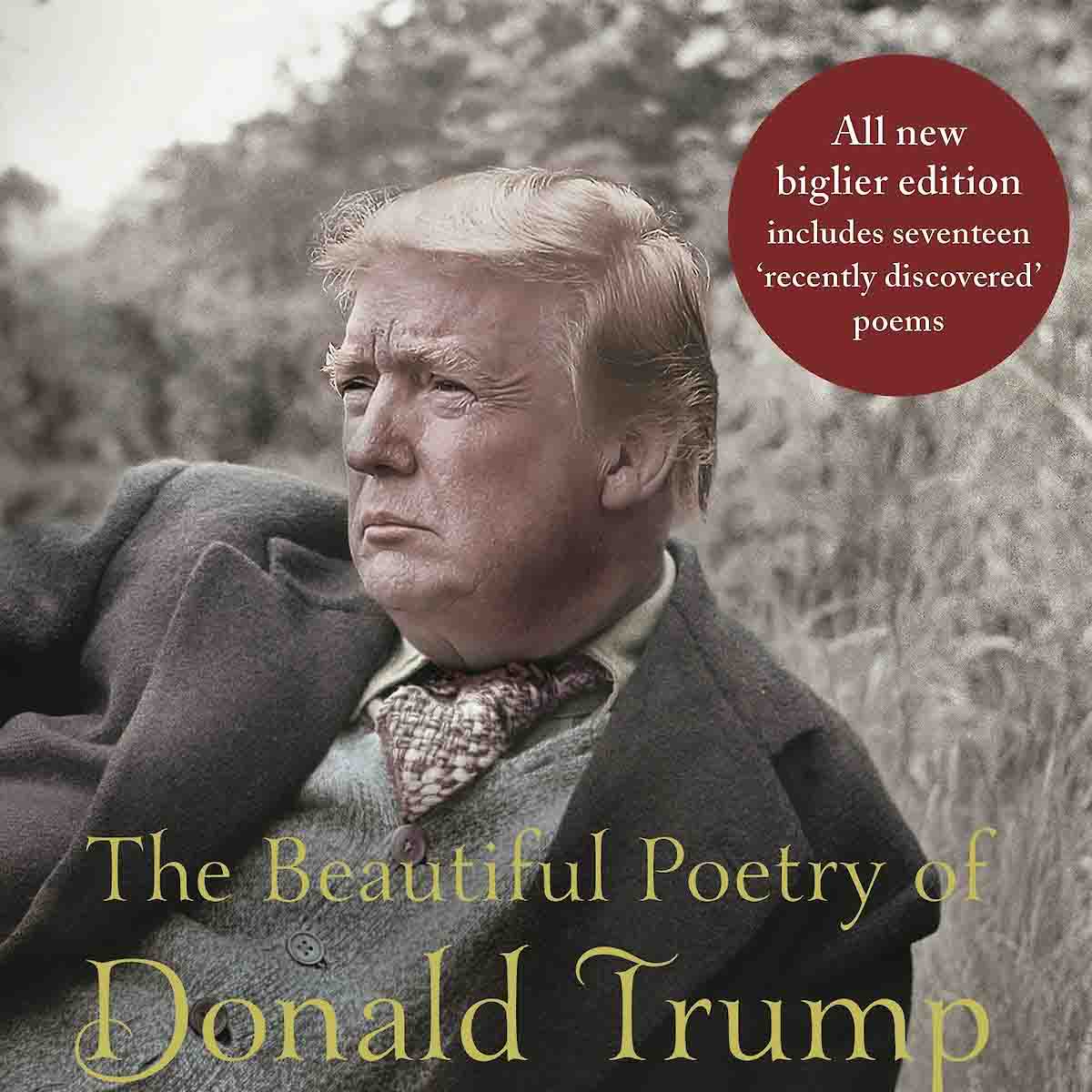 The Beautiful Poetry of Donald Trump
This book is great and it would be liked by many of you who don't like Donald trump. The poems that mentioned in this book by Rob Sears are fantastic.
Maybe the book is not written about Trump. But that's pushing it, folks. Because these poems are enough.
Trump is poetic. So poetic, with tweets. It's tremendous, what Sears did.
The Beautiful Poetry of Donald Trump created by Robert Sears is truly incredible and fantastic which easily get from Amazon or wallmart.
Even if you have a good interest in listing audio then The Beautiful Poetry of Donald Trump audiobook you can find on YouTube and here you can listen poem and see all slogans, lines and words.
If you want to gift someone then this book would be the best gift because it is hilarious and packed with all funny statements.
So this book covers some funny parts of 45th president of USA and so far its million of copies sold out and many people have bought it as a gift to someone.
Whats your thought about this book?
Please comment below and don't forget to share it with others!