Read Time:
2 Minute, 56 Second
The 90's kids have so many memories of using Yahoo Chat Room, chatting with random people around the world and befriending some of them too!
Yahoo has always been an integral part of the life of internet users. Whether for emailing or chatting, Yahoo has served every single purpose that it was created for. Long-time back, Yahoo Messenger and its chat rooms were largely popular all across the world.
One of the interesting features of chat room was the Yahoo chat room directory which was an amazing feature to chat as a guest with unknown people all over the world.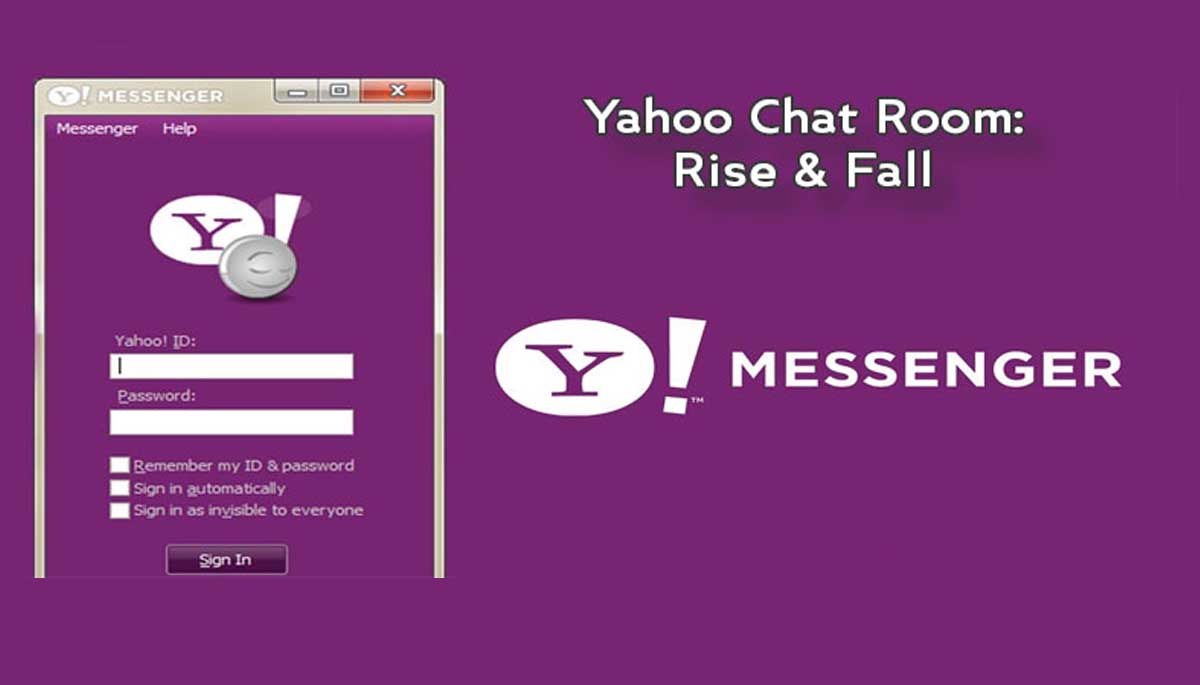 Evolution of Yahoo Chat Rooms
Yahoo! Chat room facility was first launched on January 7, 1997, as a public chat room service. Later on, the first public version of Yahoo! Pager was announced and it had Yahoo! Chat as one of its features.
In 1999, this service was renamed to Yahoo! Messenger and in 2012 the chat room service was completely shut down by Yahoo.
A large number of Yahoo users were disturbed when Yahoo announced taking down its 'Yahoo Chat Room' feature.
The reason that they revealed for this decision was, it would help them to make space for future growth and it will allow them to put forward other Yahoo products that are lacking behind.
The Era of Yahoo Messenger
After the Yahoo Chat Room feature was put to an end, in 2015, a new Yahoo! Messenger was released. It had all the features that were sufficient to replace the older one. The previous version of Yahoo Messenger app was almost similar to other messaging apps. It allowed its users to send free text messages, GIFs, images, emoticons, and other important documents.
Lots of changes were included in the Yahoo Messenger over the years. So when it came back in 2015, it allowed the facility of undoing the messages sent on the messenger, chatting to a group of people at the same time, and much more.
Apart from this, a chat room service, VoIP, Yahoo! 360 integration, voicemail, video calling, Flickr support, in-chat YouTube streaming, and the ability to chat with Facebook friends are some of the other features offered by Yahoo Messenger.
Discontinuation of Yahoo Chat Room Services
Finally, on July 17, 2018, Yahoo! Messenger was shut down entirely. But it was partially replaced by a new service named Yahoo Together that was also discontinued on April 4, 2019.
So right now, Yahoo has no replacement for its messenger services.
It is a common action taken by reputed services like Yahoo to put a full stop to some of their services.
They always look for areas where they have more scope of growth even if it meant putting an end to the existing ones.
There are other major factors as well such as users drop out, the emergence of competing services, loss of money, etc., that are considered before taking such a decision.
As per the statement released by Yahoo, they ended Yahoo Messenger to avert time and resources to other communication tools as well.
Replacements of Yahoo Chat Room
At current time we have so many Yahoo Chat Room alternatives which you can use to connect with others.
There are a number of apps that have been discovered over the years such as Facebook Messenger, Skype, Whatsapp, and Chat Room.
All these services may not work similar to Yahoo Chat Room but they will definitely serve the purpose of sending text messages, images, videos, or making audio or video calls.