Read Time:
5 Minute, 43 Second
You may not realize, but today, data is everywhere. It is affecting our lives in ways more than you can think.
Whether you make an online bank transaction, watch your favorite show on Netflix, buy a famous handbag online, or any other online activity – data impacts your everyday life.
And with the advancements in technology, data usage will grow more and more. With so much data on the internet in the present age, pursuing a career in the data analytics field is an excellent idea.
So if you have an eye for detail, enjoy working with numbers, and are passionate about learning programming languages, a career in data analytics might be just what you need.
The good thing about a data analytics career is finding high-paying job opportunities in various industries, including healthcare, financial institutions, marketing agencies, etc.
If you're thinking about what career paths to consider once you bag a degree in data analytics, read on to learn more. We have picked 6 top careers in data analytics. Check the list below!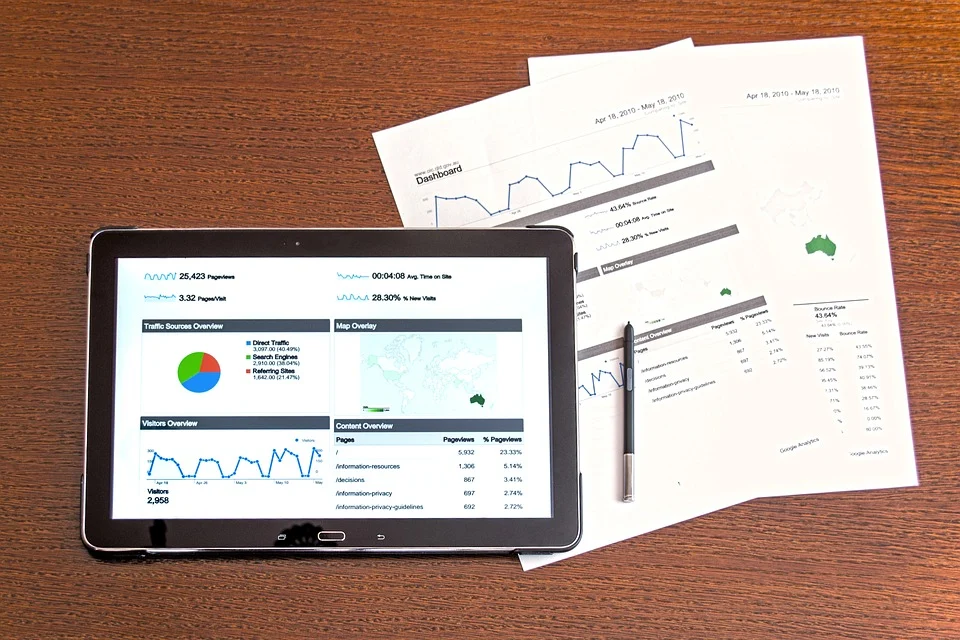 6 Top Data Analytics Careers To Consider
#1. BUSINESS INTELLIGENCE ANALYST
Business Intelligence or BI analyst is responsible for gathering data through various techniques and transforming data into valuable insights to help improve business operations.
A minimum of a bachelor's degree is necessary to start your career in this field. However, pursuing a Master of Business Administration in Data Analytics Degree can help you learn in-depth knowledge of business and gain a deep understanding of the role of data in business intelligence.
In addition, developing good problem-solving, analytical, and communications skills are necessary to succeed in your career. Your typical day-to-day job duties can include:
Gathering, storing, and evaluating data
Researching and developing data-gathering methods and techniques
Reporting findings to management and relevant stakeholder and suggesting solutions
Working with other teams to make improvements
According to PayScale, the average income of BI analysts is $70,561 per year.
#2. DATA ANALYST
Professionals in this field do just as the job title implies. They are responsible for processing and analyzing data in a way that helps businesses make well-informed decisions.
To perform well in your job, you must have a strong knowledge of existing data analysis tools and databases. Moreover, you should also possess good mathematical, analytical, and organizational skills. As a data analyst, your job responsibilities can include:
Extracting data from primary and secondary sources
Managing data such as creating, updating, and deleting data
Employing statistical tools and techniques to interpret and analyze data
Identifying and evaluating trends or patterns in collected complex data
Preparing report based on findings for upper management
The average data analyst salary is $62,559 per year, as per PayScale.
#3. DATA SCIENTIST
Do you share insatiable curiosity and love researching new things each day? Then, consider becoming a data scientist.
As a data scientist, you will apply various machine-learning principles, tools, techniques, and algorithms to extract data and analyze it to gain valuable insights.
You need exceptional communication, problem-solving, teamwork, organizational, and time-management skills to excel in your career. A day in the life of a data scientist may involve:
Identifying data collection sources and collecting structured and unstructured data
Processing and cleaning data to ensure accuracy
Applying techniques and algorithms to analyze data and identifying trends and patterns
Collaborating with project and engineering teams to develop solutions and strategies
Presenting findings to stakeholders using visualization tools
The median salary of data scientists is $97,062 per year.
#4. DATA ENGINEER
Another most desirable career path is data engineering. Professionals in this job role are responsible for building and maintaining data systems.
Data engineers may also perform a few job duties similar to data scientists and data analytics, such as interpreting trends and patterns from gathered data.
While data engineers need to be proficient in multiple programming languages such as Python, R, C++, JAVA, and SQL, they also need excellent communication and analytical skills.
The daily job duties of a data engineer can include:
Building and testing data systems
Collecting, analyzing, and organizing data
Conducting industry research to identify issues that may arise
Preparing and managing data for predictive and prescriptive modeling
Using data to identify tasks that organizations can automate to improve efficiency
Working together with data scientists and architecture on different IT projects
According to PayScale, the average salary of a data engineer is $93,013 per year.
#5. MARKETING ANALYST
If you are a people person and are good with numbers, consider pursuing a career as a market research analyst.
Market research analysts are simply market specialists who collect, interpret and evaluate data to help businesses strategically market their products and services.
You must possess strong written and verbal communication skills to take your carer to the next level. In addition, you must also have strong organizational, attention-to-detail, critical-thinking, and presentation skills. Your daily job responsibilities can include:
Gathering data to gain insights into customers, marketplace, and competitors
Understanding business objectives and developing strategies to achieve those objectives
Translating complex data into a user-friendly format such as graphs, tables, charts, written reports, etc
Analyzing data and formulate statements to make recommendations
Keeping up-to-date with the latest marketing trends and practices.
The average income of a market research analyst is $55,414 per year.
#6. CHIEF DATA OFFICER
A Chief Data Officer (CDO) supervises a wide range of data-related functions and operations to ensure a company is utilizing the data in the best possible way.
In addition, they are a part of the executive team in any organization. To step your foot in this career path, you must have strong knowledge of business and IT.
Moreover, it would be best to have good leadership, communication, management, and analytical skills. Below are some typical job duties of a CDO:
Define and execute data strategy to help business in its growth and decision-making
Develop and implement data privacy policies and regulations
Lead, motivate, and supervise technical teams
Establishes a data-driven culture within an organization
Interpret and analyze data to identify areas of improvements
The average CDO's salary is $175,556 per year, as reported by PayScale.
CONCLUSION
Professionals with data analytics skills and knowledge are in-demand in almost every sector in the modern age. Put it this way, any organization that uses data needs data analytics professional to take their business to higher levels of success.
However, to step into this sought-after field, you must know your way around the computer. There are several career paths that you can consider in this field, and each career offers its professionals good pay at even entry-level jobs.
So what are you waiting for? Explore your interests and skills to dive into the perfect career paths that will help you in your future career growth.