Read Time:
4 Minute, 52 Second
If you are fond of video gaming and the Marvel universe, it is worth combining your two passions and immersing yourself in playing some cool games. We have a list of 5 best games based on Marvel movies.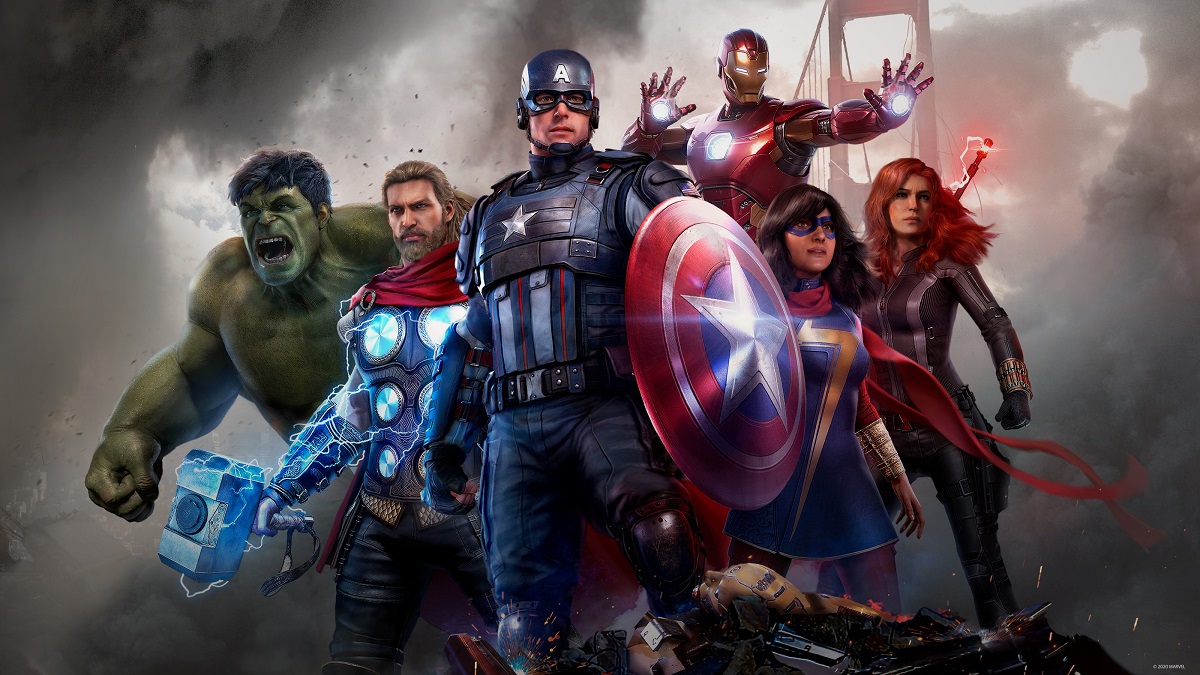 5 Top Games Based on Marvel Movies
The Marvel Universe has managed to raise an army of admirers who are waiting for a new movie like Christmas. And while it can be boring to watch a film twenty times in a row, you can try a new type of "guilty pleasure." They have created not just movies based on comics but also games based on films. So, if you play video games and don't know what to do on the upcoming weekend, it is worth ordering pizza and immersing yourself in the Marvel Universe in a new way. So, if you don't mind such an idea, let's look at the top-rated games based on Marvel movies according to the users who have already managed to play them.
#1. Marvel's Spider-Man
If you like action-adventure games with RPG elements and an impressive huge open world, it is worth trying Marvel's Spider-Man game released in 2018. It has been considered one of the most successful games for a good reason. The developers have worked well on a recreation of NY districts and improved the game mechanics. You will be able to enjoy various innovations like parkour and the ability to use objects around while fighting. The detailing of the open world in the game deserves special praise since it accurately maps real views of the city. Besides visual components, the game is great thanks to the ability to upgrade your character and improve his tactical capabilities. The plot has become really fascinating, so they decided to adapt it for a comic book. It is a circle of Spider-Man in the Marvel Universe. Nonetheless, this game has one drawback. It has been designed exclusively for the PlayStation 4, so you can play this game only with that console.
#2. The Incredible Hulk: Ultimate Destruction
Why do users like this pretty old game? Well, first, it is about a canonic storyline with dozens of comic book characters. Secondly, it can be about a huge open world and quality graphics for the time.
Thirdly, it is about special effects, destructibility and interactivity. As you might know, dexterity is not on the list of Hulk's strong sides, so he crushes everything around him being furious. And it is greatly reflected in the game. Running across locations, you can break trees and poles, crush cars, demolish fences and even destroy some buildings and bridges. Well, just don't forget that you can use some broken objects while fighting.
For example, you can run into a car and use it as a shield against enemy fire. And even though the game was released 15 years ago, it can compete with many modern games in terms of a well-tailored plot. So, in a word, it is a great action game that looks good today, even despite the very outdated graphics. The main drawback of the game is the short storyline, but you can turn a blind eye to it due to its replayability and don't forget to find a reliable academic helper typing " I want to hire someone to do my homework", if you are a college student because you may be snowed-under a pile of papers due to long hours of gaming.
#3. X-Men Origins: Wolverine
People are used to the fact that companies create games based on movies just to make as much money as possible. It is the root cause of why so many projects cannot boast of high quality. Nonetheless, this game is a rare exception. It is a well-tailored action game dedicated to the adventures of Wolverine with good graphics and spectacular fights. Many users like the fact that the game is not a twin sister of the movie since the developers have created missions, not in chronological order, adding new scenes, dialogues and even new events to them. So, even if you have watched the movie, it will still be exciting to play the game since the intrigue doesn't disappear anywhere till the end.
#4. Lego Marvel Super Heroes
If you like everything unusual, then it is worth trying a LEGO-style action-adventure game. Well, you might agree that it would be foolish to miss out on millions of potential buyers when the Avengers are so incredibly popular. Therefore, given the love of gamers for the style of LEGO games, they decided to make the ultimate fan service with all the most popular Marvel heroes. In total, you can unlock 115 characters, and each of them will have unique abilities.
In terms of gameplay, it has all the elements inherent in LEGO projects like action scenes, humor, spectacular special effects, unexpected plot twists, large-scale events and, of course, "cute" models of heroes and villains. And considering decent graphics, convenient controls and good optimization here, you get a worthy representative of the Marvel video game universe.
#5. Marvel Ultimate Alliance 2
At the beginning of the game, you will have to choose which side to take: Captain America or Iron Man. The ending will depend on the chosen side. You can control four heroes, each of whom has their own abilities and equipment, but it does not affect their appearance in any way. Superheroes, fighting enemies, just like in the movies, complete tasks, make moral choices and complement each other in battle. Here you will have a chance to create a team that is really present in the comics, for example, the Fantastic Four. And if you succeed, the team receives a certain reinforcement peculiar only to it. By the way, you can play it with your friends.