Read Time:
3 Minute, 34 Second
As the 2022 Football World cup already began in the Qatar. Indian Fans facing Jio Cinema buffering issue while watching the live streaming of 2022 FIFA world cup on Android TV, iPhone, Andoid Mobile. So what's this matter? Why all this happend? Will the people of India stream the match again without any lag on their smart device?
Have a look at the Jio Cinema 2022 FIFA world cup streaming issue below and see what are the other best alternative to watch of Jio Cinema app to watch 2022 FIFA!!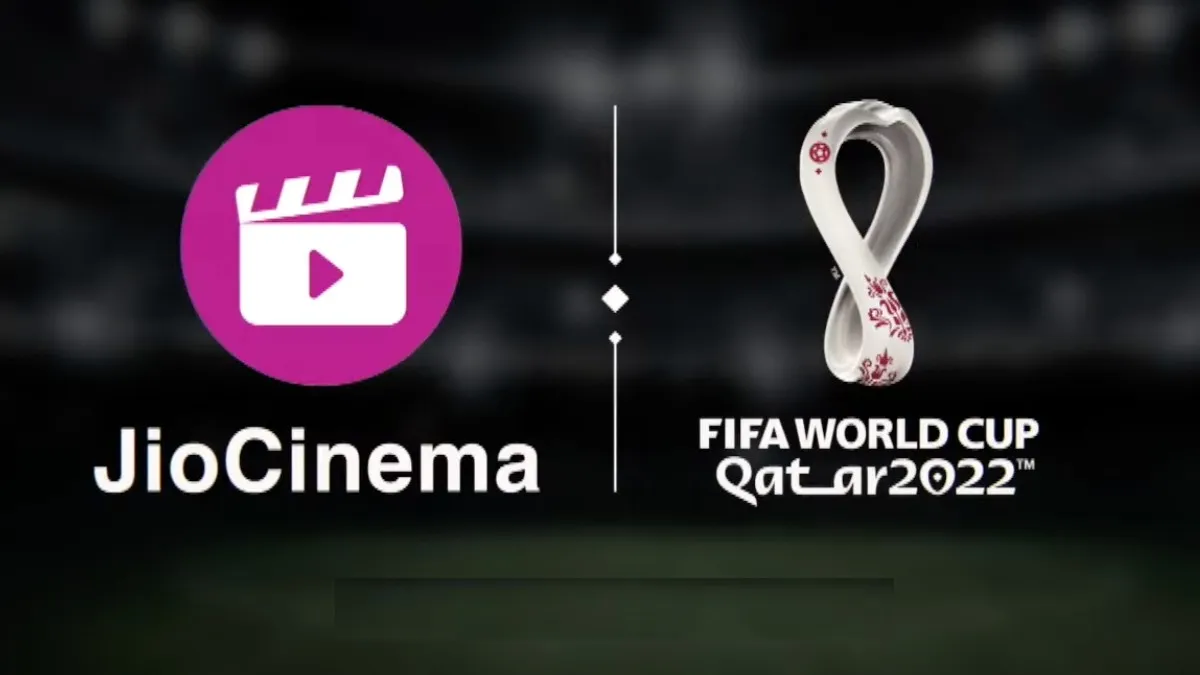 Why Jio Cinema Buffering 
One possible reason for Jio Cinema buffering could be due to the high volume of users currently streaming content.As we know in India the digital streaming rights to broadcast the 2022 FIFA world cup has been purchased by Jio and it is the only way to watch the all FIFA matches on mobile or smart TV hence the buffer issue appeared.
Another possibility is that there may be some issues with the app itself. We advise you to try clearing the cache and data of the app, and if that doesn't work, uninstall and reinstall the latest and updated version of Jio Cinema app on your iPhone or on Android phone.This may solve the problem!!
As per some tech experts it has been seen the the Jio Cinema buffering issue appeared due to less number of streaming servers at the back end. Sudden downloading of apps on Google play store or Apple store is the valid reason and because the Jio offered the FIFA world cup 2022 streaming for free, many people who live outside the India they using VPN to watch the 2022 FIFA streaming for free without paying any subscription.
How Jio Cinema Buffering Issue Can be Fixed?

Jio Cinema Buffering can be a frustrating issue for users watching the 2022 FIFA world Cup.One of the user said that – This is really frustrating. I was so excited to watch the world cup and now I'm stuck with a buffering screen #JioCinema #FIFA2022WC.
The issue has been experience by many people and now it has been fixed. But still if you have been experiencing it then you can try the following way to fix it for free.
Close all other apps and windows that are open on your device.
Make sure you have a good Wi-Fi or data connection.
If you are using a Wi-Fi network, try switching to a different channel.
Restart your device and/or modem before you start watching the game.
Contact Jio Cinema's customer service for assistance.
Is Jio Cinema Buffering Again?
After first match the team of Jio tried to fix it but in the next match some people still facing the buffering issue. As I can see the streaming of content is bitter but still I can see light buffer.
"We are continuously working to give you a great experience. Please upgrade your app to the latest version to enjoy #FIFAWorldCupQatar2022. Apologies for any inconvenience," Jio Cinema tweeted.
As per the sources, the Jio team is working very hard 24 hours to provide the bettering streaming services and they are going to upgrade the number of servers so fan can enjoy the FIFA world cup streaming without any frame drops!
Jio Cinema Alternate Options
As the Jio Cinema buffering a lot while streaming the 2022 FIFA world cup then it is clear that you can't enjoy the match on Jio Cinema app. So here we got some best alternative options which you can consider to experience this year's football world cup on your TV or mobile.
The broadcasting rights for the 2022 FIFA World Cup have been bought by Viacom Network 18 in India. As a result, all matches of Qatar 2022 will be telecast live on Sports18 and Sports18 HD.
So being a cable subscriber you can enjoy every moment of the game on these 2 channels with live commentary in  Hindi and English. You can even catch the pre-match preview and post-match highlights in high quality.
So guys that's how you can deal with the Jio Cinema buffering while streaming the 2022 FIFA world cup. If you know any other better way then let us know in the comments and don't forget to share.