Read Time:
1 Minute, 57 Second
Weather channel DirecTV is now available. You can get the latest and updated news on weather forecasts on this TV channel. If you have DirecTV then enter this channel number to know the exact details on current weather!
Weather Channel DIRECTV to Watch Weather News
The DIRECTV on-screen channel guide is a great tool that you can find on the internet or on their official site. Download the pdf file and checkout the channels list. It helps you organize your TV watching process and do so much more.
The most popular weather channels that you can find on DirecTV are:
The Weather Channel
AccuWeather
With both these stations, you can get the local forecasts at any time. Depending on your receiver type, you can approach these using either the red button or the ACTIVE button on your remote.
The first time you select AccuWeather/WeatherNation, you'll need to enter your Zip code to set up this feature. You can later add up to 5 Zip codes for the instant access whenever you use the feature.
You can take time to learn the new interface. But if you still want to know What channel number is The Weather Channel on DIRECTV? then here's how you can find it!!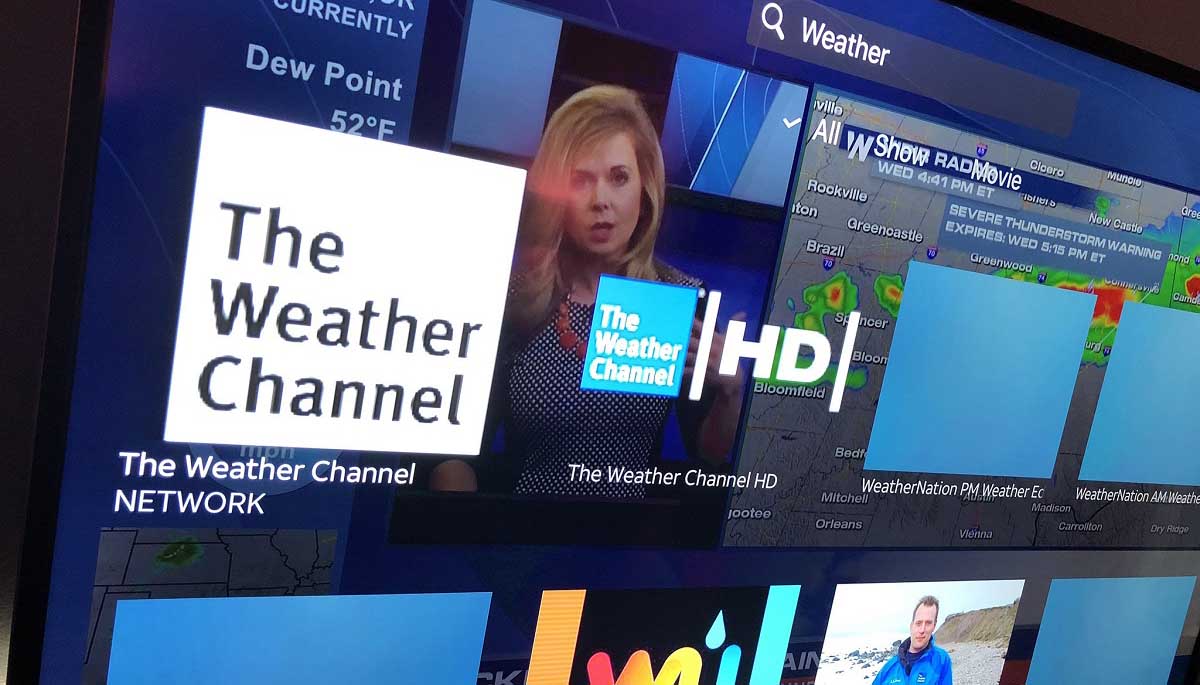 What channel is the weather channel on DirecTV?
Weather channel on DirecTV can be streamed in HD/SD. If you have subscribed this channel then you can watch it on channel no. 362.
For on demand this channel would be available on 1362.
Alternatively, you can get the weather report on AccuWeather which you can find at 361.
The good thing about cable channel numbers on DIRECTV is they do not change with the region you are in. Only local broadcast networks are aired on different channel numbers in different regions.
Well guys, you can also download DirectTV app and watch these channels on your mobile. The app is available on the Android or iOS store for free. So, don't wait and install it in your Apple or Android phone.
You can also download the DirecTV app from here and access it on up to 5 devices at once!
If you still have any questions regarding the weather channel on DirecTV then please let us know in the comment section below and don't forget to share it with others!